There are lots of fun things to do after you finish Horizon: Call of the Mountain, like parkour and climbing.
Horizon: Call of the Mountain has all the beauty of its predecessors, Zero Dawn and Forbidden West, and then asks if you want to take a closer look. As the first game for PS VR2, it's a great way to bridge the gap between people who want action and people who want to see beautiful scenery.
Even though not every game here is a VR game, they all fit the Call of the Mountain theme. After your adventure with Ryas is over, you can take a lot of different paths, whether they focus on vertical movement, are set in similar places, or just have similar vibes.
Horizon: Zero Dawn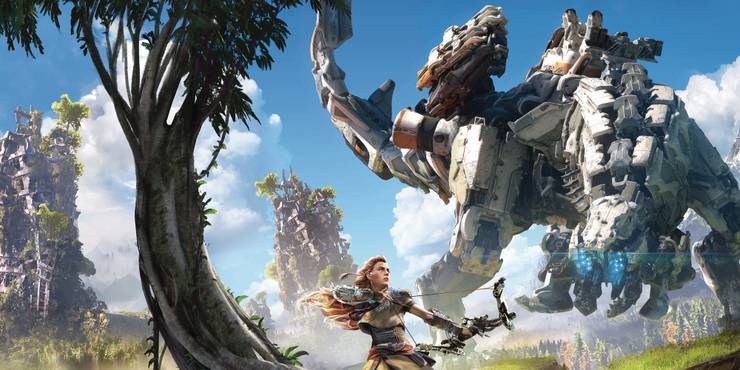 Sure, why not? If you bought Call of the Mountain, it's likely that you already like the Horizon series. Still, since Call of the Mountain is the first game for the PS5's VR headset, some of you might be trying Horizon for the first time through this VR experience.
So why not start from the start? Horizon: Zero Dawn is a beautiful game with lush landscapes, an exciting story, and unique creatures. Your main character, Aloy, has a bow and great stealth skills (shout out to the grass that looks like Aloy's trademark red hair). She is determined to figure out the mystery of her past and, more importantly, to save the future. Fighting Thunderjaws is just a bonus.
The Legend Of Zelda: Breath Of The Wild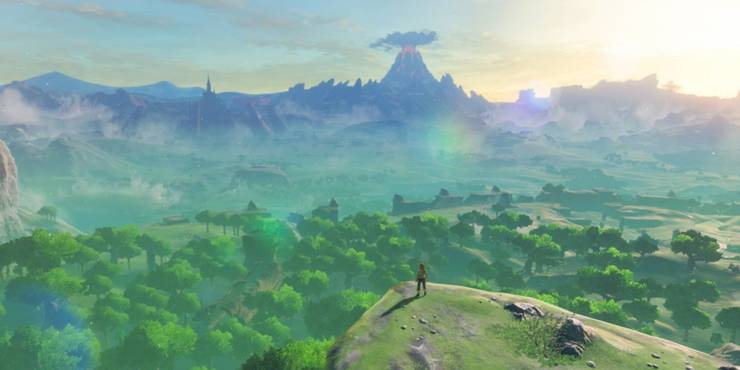 So, you like to climb things, shoot arrows at big robot monsters, and tell stories? The Legend of Zelda: Breath of the Wild has been out for a while, so you probably already know a little bit about this popular game in the Zelda series. But if you're not, now is the best time to start.
Breath of the Wild is more about exploring than anything else. It can be anything you want it to be. You can follow the story to the letter, or you can get lost in the wilds of Hyrule, both literally and figuratively. There's no wrong way to play or wrong answer.
The Climb 2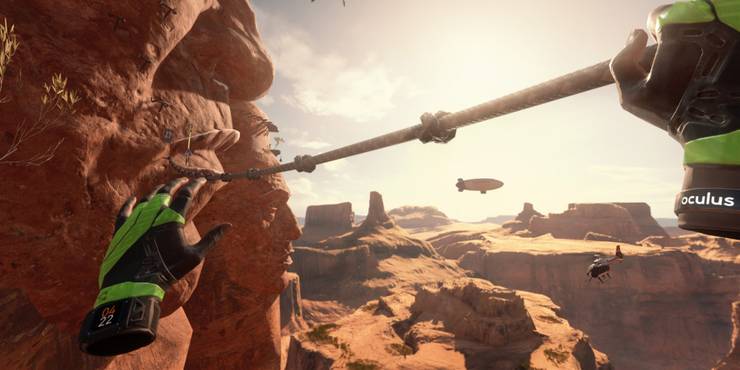 Since Call of the Mountain seems to like climbing, it's a no-brainer to suggest The Climb 2, another VR game. The Climb 2 can only be played on Oculus Quest VR sets, which is a shame. Still, if you want to get good at climbing in VR, you can't go wrong here.
Compared to Horizon, The Climb is a more in-depth climbing game. There is nothing to do but climb. There are no mechanical beasts to beat and no story to talk about. You, the chalk you carefully dust on your hands, and the constant search for your next handhold as you move across impossible heights are the only things there. There are also environmental obstacles, like poisonous snakes and unstable ground, that make The Climb 2 scary and difficult in a way that only VR games can do.
Resident Evil Village VR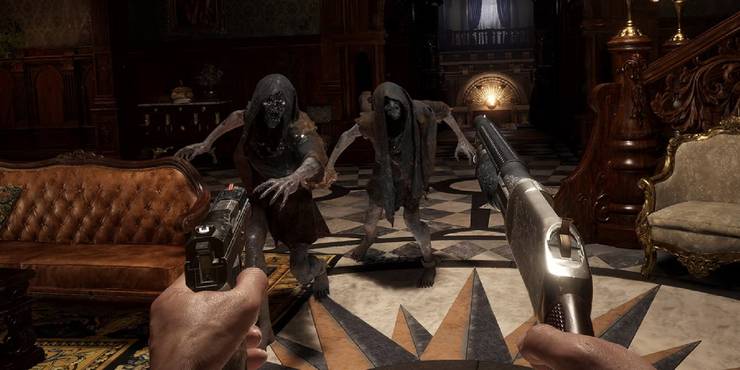 Horizon: Call of the Mountain and Resident Evil Village VR are both "launch titles for the PS VR2," which is where their similarities begin and end. Still, if the PS5's VR headset is the only virtual reality device you have, you might as well enjoy it. If you already own Resident Evil: Village, this is a free update to your game. No cost, except maybe how well you can find your way in the dark.
Even if you already know what's going to happen, VR will make things feel more real. You have to worry about the safety of your player character in horror games, which is already a scary thing to do. But in VR, you really feel like your main character. And the only easy way out is to rip the machine right off your head. I hope you enjoy being chased.
Winds And Leaves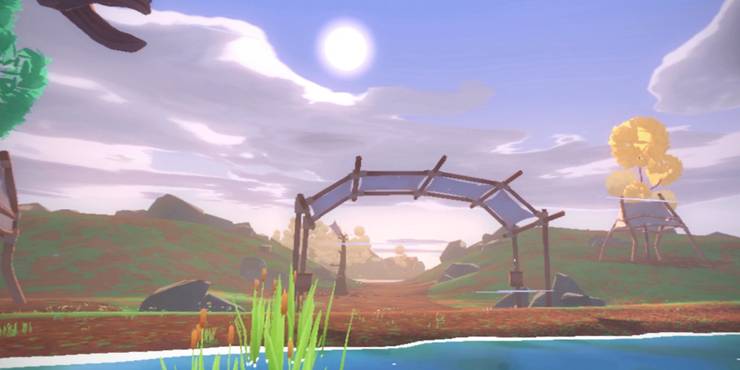 Sometimes you just want to hang out instead of fighting robot monsters or climbing rocks. The PS4 VR game Winds and Leaves puts you in a place that feels like a desert, where you are the only living thing. Things don't have to stay this way, though. Your whole goal is to make things grow, fill the world with lush plants, and change the way it looks.
Both Winds and Leaves and the Horizon series are about nature and bringing life back to a place that has been destroyed. In Horizon, this is a big part of the backstory. In Winds and Leaves, you create this new world by using tools and advice from people who have come before you. Does this sound a little familiar to you?
Stray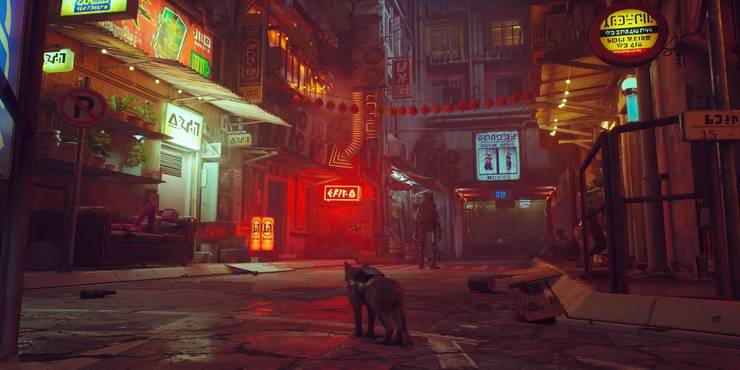 Everyone wishes they were a cat. At least, that's what we learned from Stray and The Aristocats. As a fluffy cat, you have to find your way through an underground city full of robots that have become human in every way but name. Your job is easy—all you want to do is get home to your other furry friends—but you're caught up in the robots' fights.
Stray is known for how well it shows how beautiful cats are when they don't care, for its bright neon world, for its strong story, and, of course, for its very vertical world. You do a lot of climbing and jumping from one dangerous edge to another, that's a given. Still, it can be a nice break from the stress of having big, dangerous robots come up to you.
Dishonored 2
The Void is calling. In Dishonored 2, the world is full of magic, mystery, and terrible beauty. People's lungs are on fire from the dust in the streets. Bloodflies spread a disease that affects both the living and the dead. The Empress has been removed from power, but she is still fighting.
Dishonored 2 has huge levels that you can explore and never puts you in a box. If it seems possible to do something, there are probably many ways to do it. The most important part of Tunnel Rush game is exploring. Both sneaking and fighting are fun, but you really just want to see everything. Do everything.
Call of the Mountain isn't very big. If you want a game with a bigger scope, Dishonored 2 is ready for you.
Mirror's Edge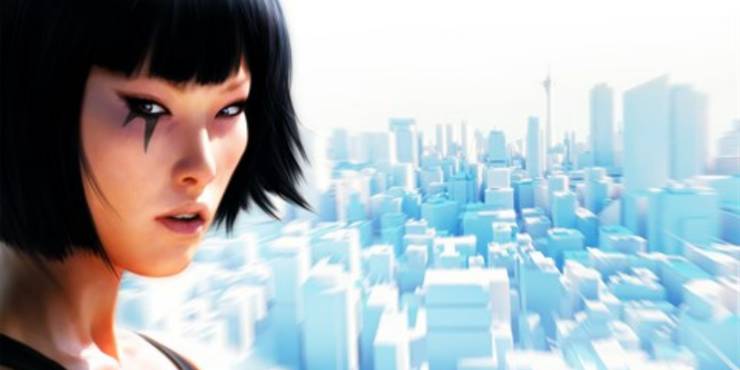 Mirror's Edge is a great game that people often forget about. It is one of the few games that really shows how exciting parkour is. In this bright and colorful game, you play as Faith Connors, a free-runner in a dystopian city of the future. Your job is to be a Runner, which, to the people in charge of the city, is at best dangerous and at worst illegal. So, you need to be quick and flexible to get around the city.
Mirror's Edge is not a virtual reality game, but it has the feel of one. Especially since it is played from the first person, has a bright look, and focuses on moving around. Horizon, on the other hand, has lush greens and natural landscapes, and the scenery here is colorful but not natural. It's different, but you're sure to find something you like about it.