Here's what you can do if the eight stories in Octopath Traveler 2 weren't enough for you.
Octopath Traveler 2 is a beautiful pixelated role-playing game that keeps up with many of the standards set by the first game in the series. Again, you'll choose one of eight main characters and go on an adventure through a beautiful HD-2D world as you try to finish each of their stories.
Octopath Traveler II has a very unique look and story, so it may be hard to find other games that are similar once you finish it. If this beautiful adventure leaves you wanting more, you'll be happy to know that there are a few other games that will fill the same need. Here are some that we like.
Live A Live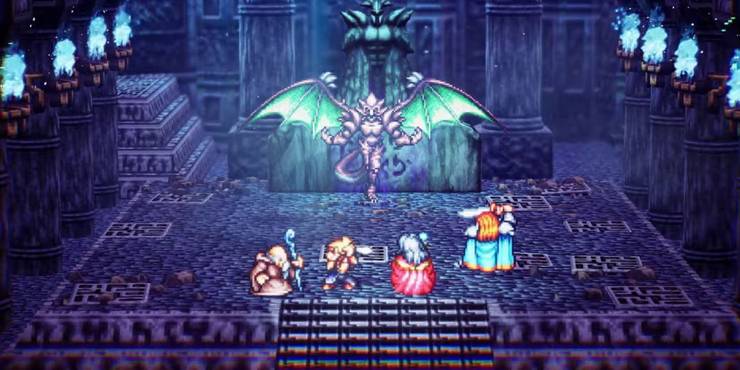 Live A Live is one of the few games that can be directly compared to the Octopath Traveler series. This game uses the same HD-2D art style that the first Octopath Traveler made popular, and it is also set up the same way.
Live A Live lets you jump into a number of different stories, each of which takes place in a different time and place. This gives the game even more variety than Octopath Traveler II, and at the end of the experience, you can unlock two more storylines to help tie everything together.
Dragon Quest 4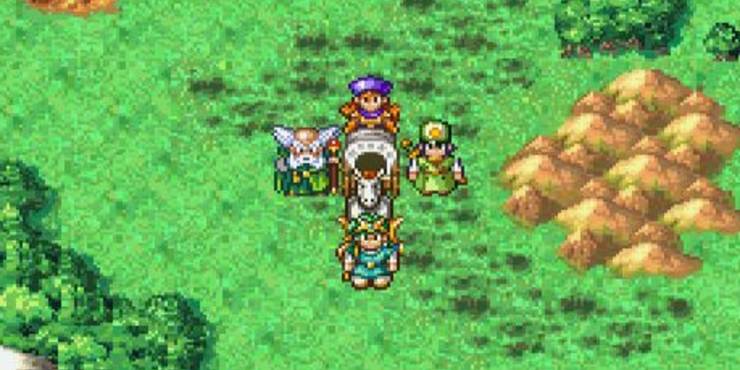 The Dragon Quest series is one of the best-known in gaming history, and it has a lot of main games, spinoffs, and games that are like spiritual sequels. All of the games have interesting characters and plots, but none of them are as much like Octopath Traveler 2 as Dragon Quest 4.
The fourth Dragon Quest game is broken up into several chapters. In the first four chapters, you play as a different character each time. Before the climactic chapter, in which you play as the game's main hero, you'll go through each person's story. In the last part of the game, the hero brings everyone together to stop the bad guy Psaro from taking over the world.
Romancing SaGa: Minstrel Song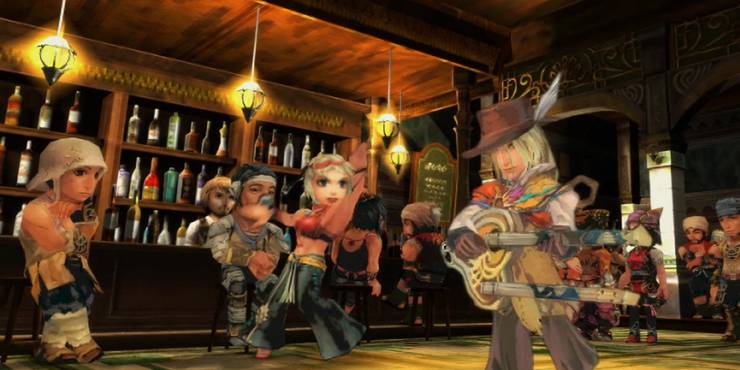 When there are a lot of main characters, like there are in Octopath Traveler 2. This is often a sign of multiple storylines that can go in different directions. You might want to try Romancing SaGa: Minstrel Song if you're looking for a game that combines these two ideas.
This remake of the first Romancing SaGa lets you choose from eight different main characters, just like Octopath Traveler 2. The gameplay is very nonlinear, which is typical of the SaGa series. Your chosen hero works with other party members you've recruited in an open world to start events. And move the story toward a final showdown with the bad guy Saruin.
Wild Arms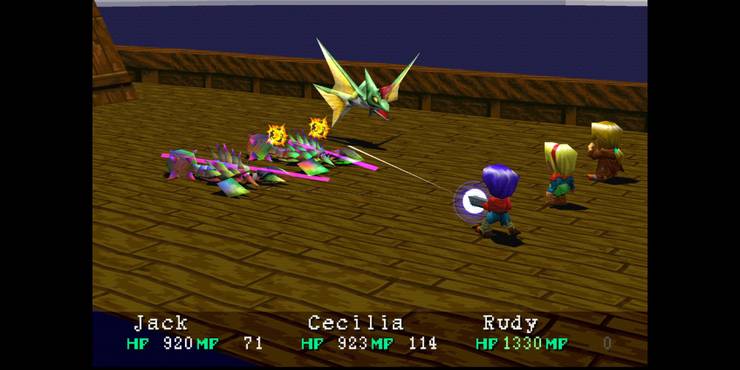 Wild Arms is another classic JRPG with multiple main characters that you can play as. What makes it different is that its setting and music are based on the Wild West. Even so, it will definitely appeal to Octopath Traveler 2 players who like to see how a bigger story plays out from different points of view.
In most games like Wild Arms, each storyline happens separately before they all come together to make one big story. In Wild Arms, you play the prologue of each of the three main characters, Rudy, Cecilia, and Jack. After you meet each of these three heroes. They will work together to save their world, Filgaia, from the destruction that is coming.
Final Fantasy 9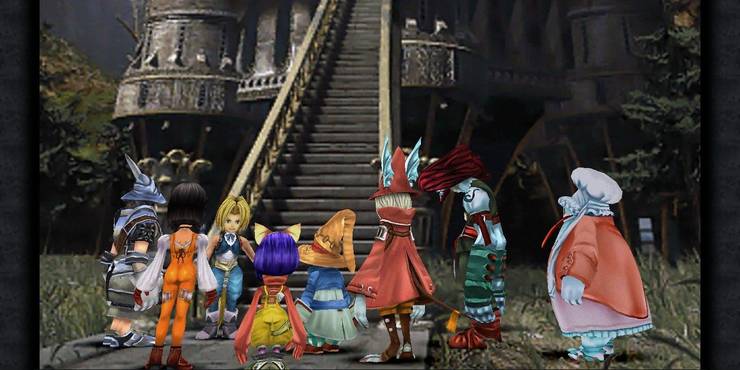 Even though Final Fantasy 9 isn't set up like Octopath Traveler 2. Its story still has many different paths to take and many different points of view. The ninth game in the famous Final Fantasy series is unique because it has a system called "Active Time Event," which lets you watch short cutscenes from the point of view of other characters in Penalty Kick Online game, even if they aren't in your main party.
In Final Fantasy 9, the main character is the smart and sneaky Zidane, who goes on a quest with a group of thieves to kidnap the princess of the kingdom of Alexandria on behalf of the country next door. What happens next is a story about finding out who you are, war. And a mystery that takes place in several kingdoms.
Bravely Default 2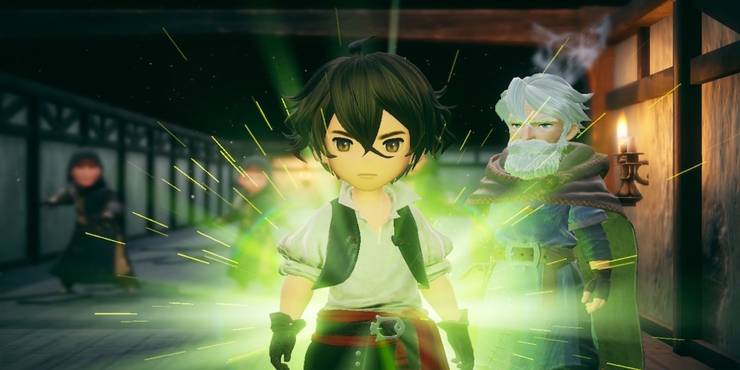 Fans of the Octopath Traveler games might recognize some things in the Bravely Default games. The combat styles of these two series are both based on their job systems, which gives them interesting gameplay mechanics. That can feel very different from other games in the same genre.
The heroes of Bravely Default 2 are the sailor Seth, the princess Gloria, the smart Elvis, and the mercenary Adelle. Together, these four people try to get back the four elemental crystals that were taken from Gloria's home. If they succeed, they will become the heroes of destiny that they were always meant to be.
Triangle Strategy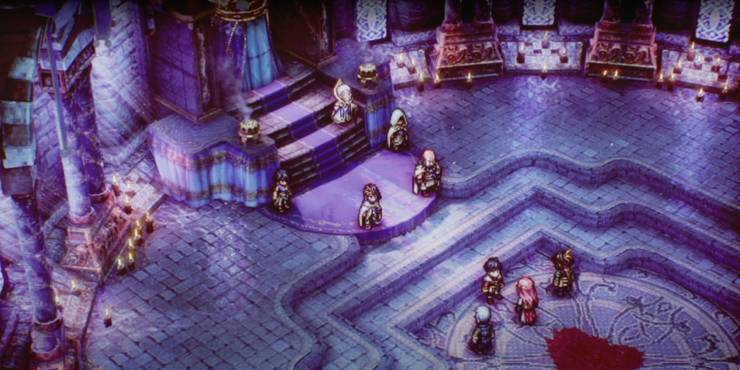 Square Enix also made and released Triangle Strategy between the main Octopath Traveler games. This tactical RPG may have different game mechanics and systems than the Octopath games. But it's one of the few games with the same HD-2D look and the same charming writing style and character development.
Serenoa Wolffort, the young heir to House Wolffort, is the main character in Triangle Strategy. He and his three best friends, as well as a lot of other characters you can join. Have to deal with the effects of the war and fighting in their once-peaceful kingdom.
Chrono Trigger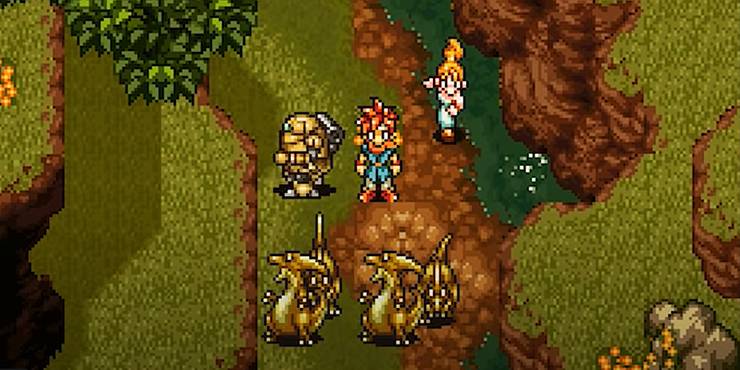 Chrono Trigger is one of the easiest games to recommend to RPG fans in general. Especially those who like games that look like they were made in the 16-bit Super Nintendo era. This game follows the adventures of one group of characters through time. But your party will visit so many different times and places that each part of the game will feel very different from the last.
Chrono Trigger is about a young man named Chrono who gets sent back in time after a disaster at his town's Millennial Fair. After that, you and your growing group will go on a quest that will take you from the Stone Age to the far future as you try to save the world you all live in.