5 Things You must have been Doing in a Wrong Way while Bird Watching in China
3 min read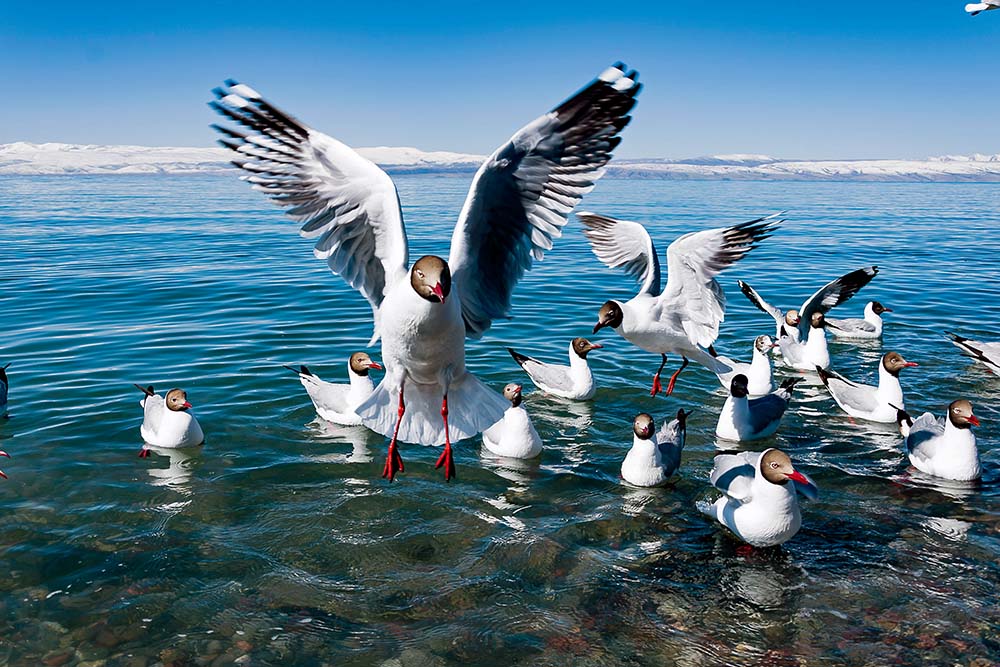 While going out on a bird watching trip, your binoculars should be with you. But, did anyone to tell you how to use it for locating the birds? Or, even how to tell your fellow birders where the birds are? There is a large grey area in your mind. And, it is not possible to take full advantage of the birding tour without having full knowledge.
Generally, the bits of advice revolve around noticing the birds' colors, songs, and sizes. However, there are other things to consider. You still have to notice the bird's profile but consider a few aspects followed by the experts. From camera equipment to binoculars, it is time to come out of a beginner's shell and learn about more things. So, before going out for bird watching in China, here's what you need to know.
Find the Birds with Binoculars
For a beginner, using the binoculars to find a Black-breasted Thrush or Spot-breasted Scimitar Babbler may be a difficult task. When you are using your ears and naked eyes, locate the movement, first. Then you need to take a step back and keep your head still. Meanwhile, when your eyes are relaxed, you can easily detect the bird's movement. So, your head is still, too. Then you can locate the birds with your eye first and focus with the binoculars. Remember not to look down at the binoculars at when you are busy doing this. Your focus should be only on the bird.
Take a Map with You
As you are backpacking across Sichuan and going to Lhasa or Yunnan, you will be entering new territory. In the midst of thick bamboo groves, you cannot fully rely on the GPS. So, what would you do when the voice speaking GPS is not there? Yes, the certified guides will assist you in every step, but being prepared is equally important. You should never depend on the weak cell service and get lose, eventually. Of course, keep an additional map with you in the car.
Help other Birders
When you have spotted Purple Swamphen in the mountain for the first time, your fellow birder might have not spotted the same. Your 'up in the tree' reply is not enough because you are already in the forest. Therefore, you should be specific as possible as you can. For instance, you can use the tree name and describe it leaves for clear understanding. Another way to become a pro birder is to use the clock system. Hence, the bird sitting on the top resembles 12 o'clock; the one at the bottom is 6 o'clock, and so on. Hold on to your patience and give others directions to guide them.
Observe the Tripod Legs
You can always adjust the tripod legs. Follow the manual and learn how to shorten them or extend as per your itinerary. As you are extending the legs, you should keep the legs locked. If the legs remain unlocked, one of the legs may collapse. Then, the tripod may not be able to stand up again. Furthermore, the entire equipment may topple over the rocks and get damaged. The broken glasses will simply be a nightmare for you.
Keep an Extra Memory Card
Catching a bird sitting still is not a dream of many wildlife photographers. However, even if you do find one under the perfect light and pose, you press click. And then nothing happens! The camera is then showing a command of 'no storage space'. Instead of cursing yourself at this time, you should always carry an extra memory card. Additionally, you should always be careful about the charged batteries, too.
So, if you know how to ace the birding tour, get your tickets for Yunnan birding tours ASAP!
Author bio: Ashley Anderson, an avid bird watcher traveling based out of US, has written an article on Yunnan birding tours to help the new bird watchers. Here, she mentions 5 things which you must consider before exploring a new world in bird watching in China.