There are a lot of games based on Neon Genesis Evangelion, but these are the best ones.
Anyone who likes anime has heard of Neon Genesis Evangelion, or Evangelion for short. This anime series is one of the most influential and unique ones ever made. If you haven't heard of it (how?! ), a group called NERV recruits teens to drive huge robots called Evangelions and fight beings called Angels. Shinji Ikari is the main character. He is the son of NERV's director, and the series follows him as he fights monsters and deals with his own problems.
The series has become well-known and praised around the world, and its universe has grown through merchandise, ads, collaborations, and, of course, video games. In this list, we'll look at which Evangelion games are the best.
Neon Genesis Evangelion: First Impression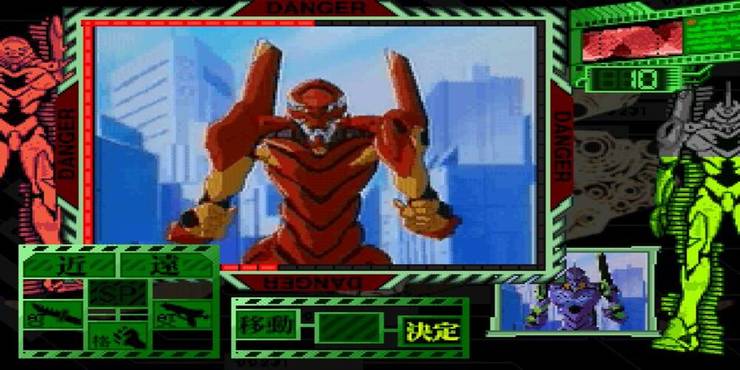 The first video game in the series is called "First Impression." It came out in 1996. A year later, a new version came out, and in 2004, a DVD version came out. This game came out before the series was over, so a lot of its parts are different.
The EVA pilots fight an enemy called the Unnamed Angel, and during the fight, Shinji loses his memory. You can play in two ways: combat mode, where you fight the Angel, and scenario mode, where you make choices based on what the Angel says. Even though it's only about 30 minutes long, it's a good time.
Neon Genesis Evangelion: Second Impression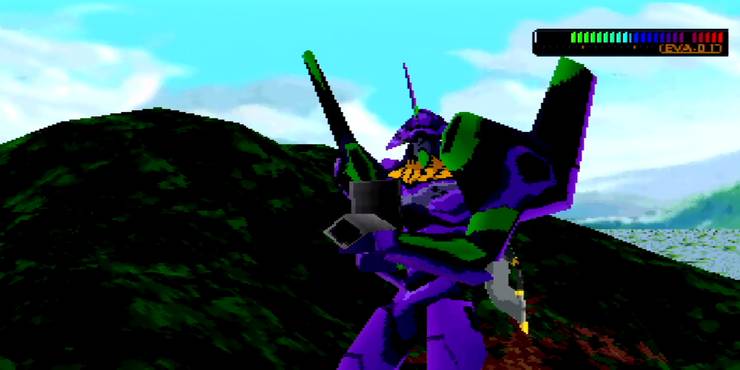 First Impression came out for the Sega Saturn in 1997. Second Impression is the game that came after it. In this game, Shinji's class gets a new student named Mayumi, and he tries to get over being shy and make friends with her.
This is a lot like a visual novel because players can choose what Shinji says and do other things. In the other part of the game, you fight the Insubstantial Angel, a new Angel enemy. The only way to beat this Angel is to destroy its core, which comes from a bad place.
Neon Genesis Evangelion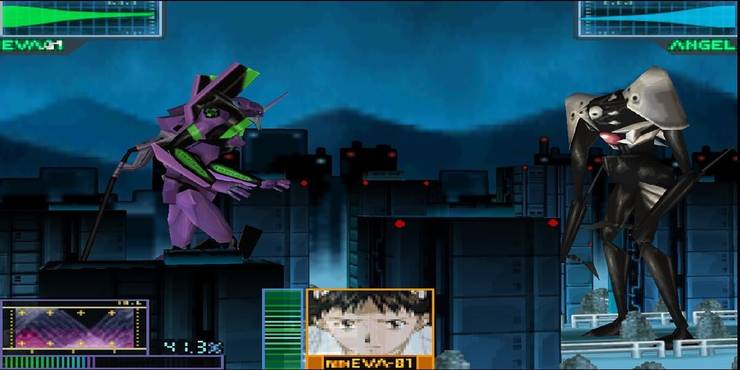 The only game in the series to come out on the Nintendo 64 was Neon Genesis Evangelion. It shows all the big battles you've seen and liked, and it even has anime clips from the original show.
You'll be in charge of EVA Unit 01 through 13 missions where you'll fight the Angels. Also, it has a mission that has nothing to do with the main story. Even in easy mode, each level has its own set of tasks and challenges that can be hard to complete. When you're done, you can try the simulation mode, which is set up like a first-person shooter, and the Versus mode, which lets you play against the computer or a friend.
Rebuild Of Evangelion: Sound Impact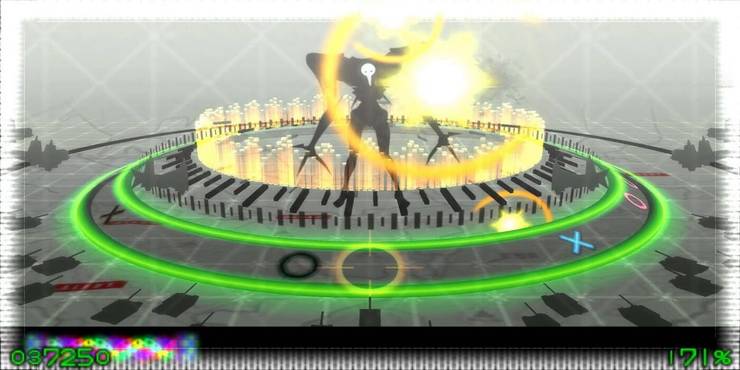 The Evangelion series is known for its great music, as well as its gripping story, characters that are easy to relate to, and the EVA units. Evangelion is what it is because its soundtrack has both classical music and new sounds. So it doesn't seem too strange to turn it into a music/rhythm game.
Sound Impact is a PSP game that uses images from the Rebuild movies and remixed versions of classic Evangelion songs to make a pretty hard game with 30 different tracks and six different game modes.
Secret Of Evangelion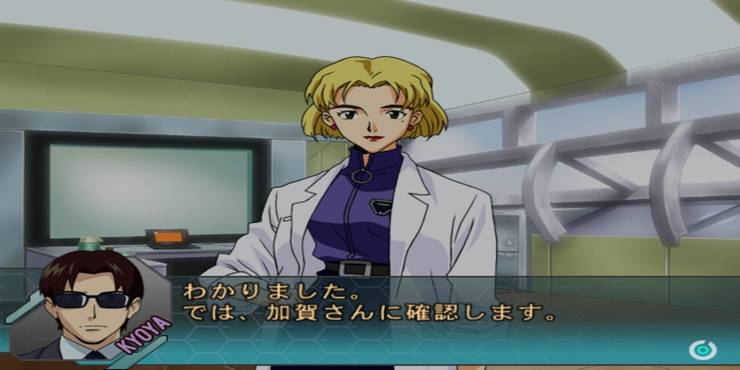 The game Secret of Evangelion was first released on the PlayStation 2 in 2006. This is an investigation RPG that was later ported to the PC and the PSP. You will have to look for clues everywhere.
You play a new character named Kenzaki Kyouya, who is a NERV intelligence agent and Kaji's old college friend. You'll have to use your skills to talk to the different characters in the series and figure out what's going on with Kenzaki Kyouya. The story goes in different directions based on how much information is learned.
Evangelion VR The Throne Of Souls: Berserk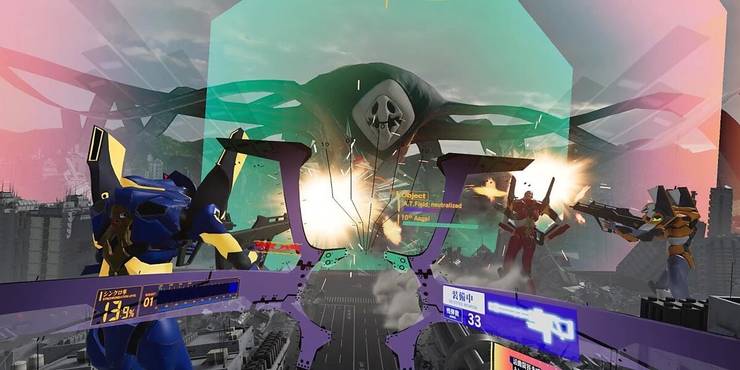 Have you ever wanted to know what it's like to be an EVA pilot? Now, thanks to the virtual reality game Evangelion VR Throne of Souls: Berserk, you won't have to miss out on the Shinjuku Kabukicho experience when you travel to Tokyo.
It's one of the virtual reality games at "VR ZONE." In Eggy Car game, up to four players can face off against the 10th Angel, experience the unstoppable force of an EVA gone crazy, and be drowned in LCL during synchronization. It is something that everyone who visits Japan should do at least once.
Neon Genesis Evangelion Online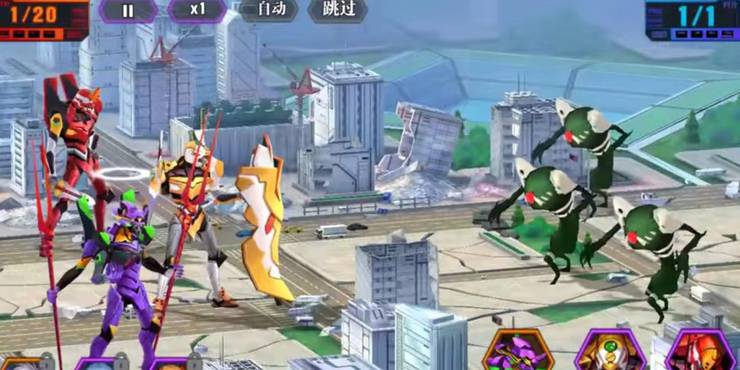 The mobile game Neon Genesis Evangelion Online came out in 2016. It was a hack-and-slash game where players took control of a team of three EVAs and fought waves of enemies as they moved through a map of Tokyo-3.
When you finished a level, you got loot, which could be used to improve your EVA pilot or make the EVA units move faster. There were even moves where multiple EVAs would work together to do a lot of damage to an opponent. Sadly, Evangelion Online shut down at some point in 2018.
Neon Genesis Evangelion: Battle Orchestra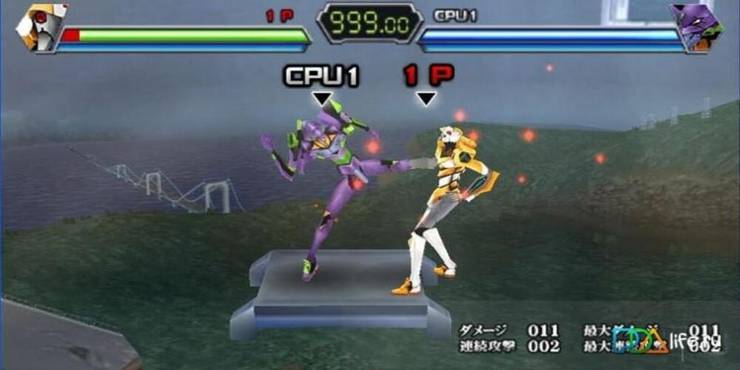 Some people might know Evangelion for the heart-pounding battles between the EVA units and the Angels, but others might know it for the heart-wrenching story of Shinji and the others trying to deal with their own issues of self-worth, getting along with others, and dealing with childhood traumas.
Battle Orchestra lets people act out their favorite battles and make their own epic battles. This is a fighting game based on the Evangelion series. You can play as any Eva Unit or Angel from the series. With its 2D characters and 3D backgrounds and environments, it reminds me of Super Smash Bros.
Shinseki Evangelion 2 Evangelions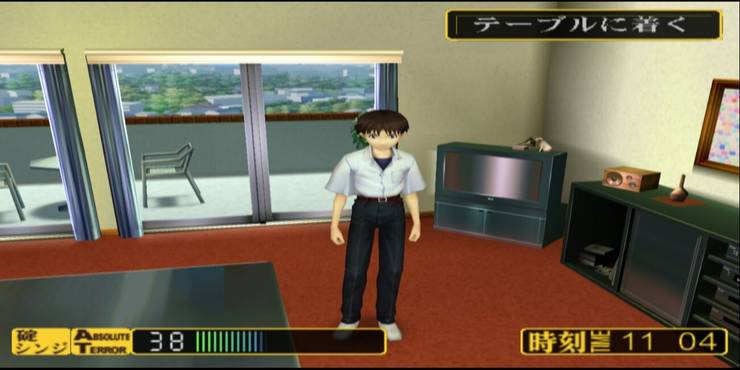 Shinseiki Evangelion 2 Evangelions is a PS2 game that only released in Japan in 2003. It re-released for the PSP in 2006. The author of the series, Hideaki Anno, interviewed a lot for this book.
There are two game modes. In one, players can control EVAs and fight Angels. In the other, you go through a story as different characters from the show, such as EVA pilots, NERV staff, and even Pen-Pen, who is very pretty. As you progress and certain events happen, you'll be able to use more characters.
Evangelion: Breaking Dawn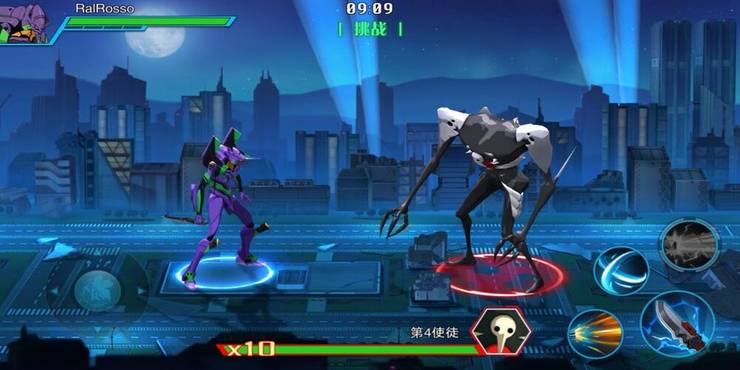 Most of the games on this list are hard to find or can't played anymore. However, Evangelion: Breaking Dawn can played by anyone. This mobile RPG lets you collect different EVA units from the whole series, including the movies Rebuild and ANIMA, and use them to fight through different stages. It also has a story that made just for the game.
Unlike many of the other games on this list, you can change the way your EVA pilot looks by giving him or her different clothes. Then, you fight in 1v1 or 3v3 PVP battles with other players from all over the world.